Thank you for visiting my website. I am a saga writer, living in beautiful North Wales. Moving here was the fulfilment of a lifelong dream, but my writing is inspired by my Mancunian roots.


I am represented by Laura Longrigg at MBA. My books are published by Allison & Busby (hardback, ebook and paperback), Magna Large Print and Isis Soundings (audiobooks). Writing as Polly Heron, I am published by Corvus (paperback and ebook), Isis Soundings and WF Howes Large Print.

To find out about my books, click on the tabs at the side.

Here are my Amazon author pages for me writing as Susanna and as Polly.

And here is my Twitter link. Do pop over and have a chat.
Latest News:
I'm delighted to tell you that The Surplus Girls has been chosen to be included in the Amazon Kindle Deals for September and will cost just 99p for the whole month. Here is the link.

Or, for those of you who prefer 'real' books, the paperback is currently £2 on Amazon, though I don't know how long this will last. Click here for the link.
h

My Blog:
And while we're on the subject of The Surplus Girls, take a look at my new blog, which is about the links between my books and in particular how characters in my Susanna Bavin books link in with my Polly Heron book, The Surplus Girls.

Sister Scribes: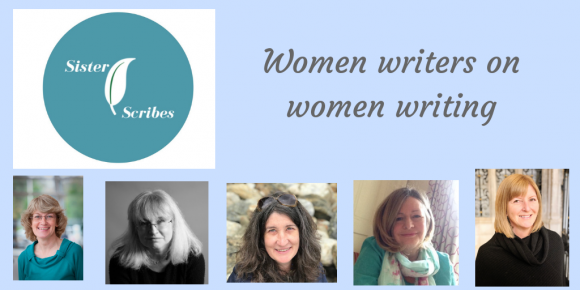 I am proud to be one of the Sister Scribes, along with fellow authors Jane Cable, Kitty Wilson, Kirsten Hesketh and Cass Grafton. We, and our guests, write every week in Frost, the online life-style and culture magazine.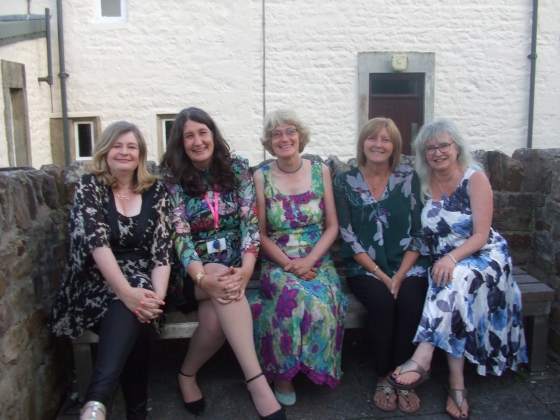 Here we are at the RNA Conference in Lancaster in July 2019.
Left to right: Kirsten, Kitty, Jane, Cass, Susanna.