A day or two ago, this arrived ...
h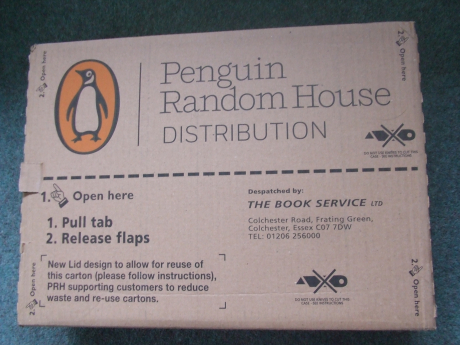 Look what it contained! Actually, I received a few copies a while ago, which I sent straight out to book bloggers and reviewers, plus keeping one for myself, of course(!). Now the rest of my author copies of Hope for the Railway Girls have been delivered and don't they look lovely? The excitement and joy of opening up a box of author copies is something that writers never get tired of!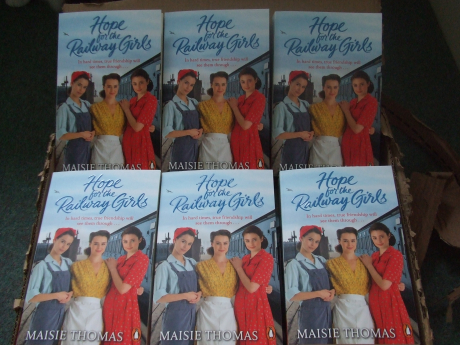 To celebrate, I'll be holding a book giveaway next week (week beginning Monday 9th) on my Maisie Thomas Author Facebook page. There will be two prizes - one for a UK reader and for one a readers overseas - so if you don't already follow my Maisie page, now is a good time to start. You'll be very welcome.
* * * *
Some Book Bargains
It might be May, but here are two Christmassy book bargains for you:
Christmas with the Railway Girls is currently 99p on a time-limited Kindle deal and the forthcoming A Christmas Miracle for the Railway Girls is £1.99 on Kindle. You can find both books here.
Books 1 and 2 in the Surplus Girls series, The Surplus Girls and The Surplus Girls' Orphans, are both on Kindle Unlimited. You can find them on this page (you may need to scroll down).
| | |
| --- | --- |
| The Deserter's Daughter, which was the very first book I had published, is also available on Kindle Unlimited. | |