Thank you for visiting my website. I am a saga writer, living in beautiful North Wales. Moving here was the fulfilment of a lifelong dream, but my writing is inspired by my Mancunian roots.


I am represented by Laura Longrigg at MBA. My books are published by Allison & Busby (hardback, ebook and paperback), Magna Large Print and Isis Soundings (audiobooks).

To find out about my books, click on the tabs at the side.

Here are my pages on Amazon and Fantastic Fiction
And here are my Facebook and Twitter links. Do pop over and have a chat.
Latest News:
The Sewing Room Girl

The Sewing Room Girl is going to be featured on BookBub, starting on Sunday 16th. To coincide with this, the price on Amazon Kindle, Kobo, Apple and Google will drop to 99p.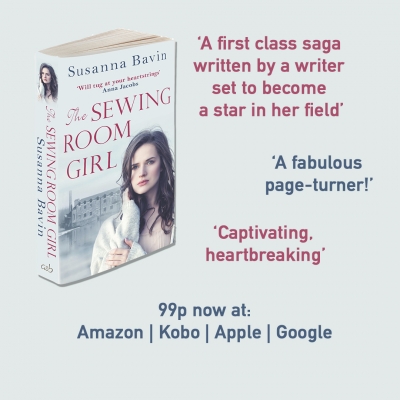 Here are the links:
The Deserter's Daughter

The Deserter's Daughter was selected as the Book of the Month for May by BBC Radio Berkshire.

Here is a recording of the reviews. It takes just over 4 minutes.

The Deserter's Daughter is currently £1.90 on Kindle.

h
I am working on...
I will done the final read-through of my latest book. Shortly I will send it to my agent for her comments. When I have done any edits she suggests, it will then be sent off to my editor.

My Blog
I post a fresh blog once a fortnight at the weekend. Generally, the posts are to do with books - writing them or reading them - but other topics also creep in. Do take a look and leave a comment if something interests you.
In the current blog I welcome Kitty Wilson to my blog to share two of her favourite fictional people, in the Take Two Characters series.

Future blogs include guest posts by psychological suspense writer Linda Huber and a new name in the saga world, Mollie Walton.
hhhhhm
Sister Scribes: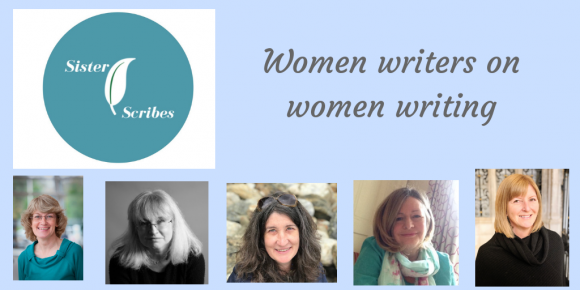 I am proud to be one of the Sister Scribes, along with fellow authors Jane Cable, Kitty Wilson, Kirsten Hesketh and Cass Grafton. We, and our guests, write every week in Frost, the online life-style and culture magazine.
The current blog is by Jane's guest, Alexandra Walsh, who talks about the friends who have supported her.