Thank you for visiting my website. I am a saga writer, living in beautiful North Wales. Moving here was the fulfilment of a lifelong dream, but my writing is inspired by my Mancunian roots.


I am represented by Laura Longrigg at MBA. My books are published by Allison & Busby (hardback, ebook and paperback), Magna Large Print and Isis Soundings (audiobooks).

I am working on...
I'm writing the book that will be published in October 2020. My aim is to have written 35,000 words by the end of August. Wish me luck!
By the middle of the month, my total stood at 22,886, so I'm doing well. Keep those fingers crossed for me.

My Blog
This summer I am producing a series of blogs aimed at writers. In 2016 I ran a series of blogs called It Works For Me, in which authors shared their top writing tips. Over the next few weeks, I'll revisit these blogs, putting together some of these tips. Take a look and maybe you'll find something to inspire you.

Also, do scroll down and click on this week's Sister Scribes link to a blog by Kitty about having your writing critiqued.
If you're not a writer but you enjoy reading, these blogs will provide some insight into the writing process.
hhhhhm
Sister Scribes: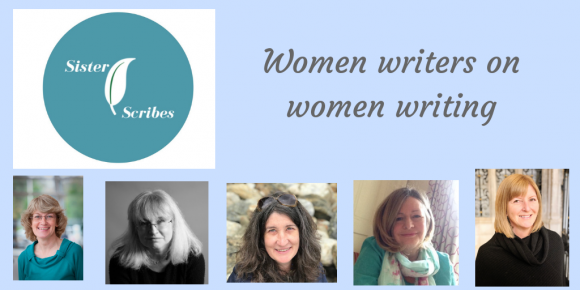 I am proud to be one of the Sister Scribes, along with fellow authors Jane Cable, Kitty Wilson, Kirsten Hesketh and Cass Grafton. We, and our guests, write every week in Frost, the online life-style and culture magazine.
The current blog is by Kitty, who writes about the value of having your writing critiqued.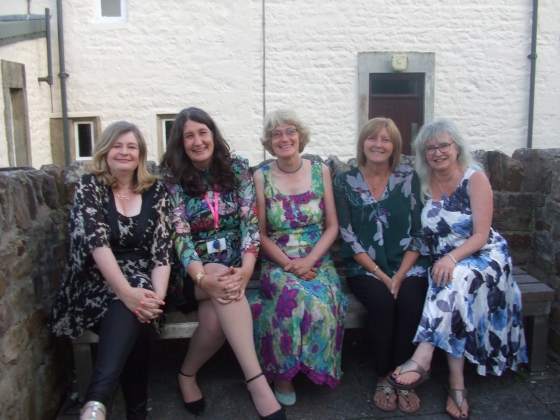 Here we are at the RNA Conference in Lancaster in July 2019.
Left to right: Kirsten, Kitty, Jane, Cass, Susanna.