Welcome to my website. I am a saga writer, living in North Wales, but my books are all set in and around Manchester, which is where my family has lived for generations and I grew up.
I write stand-alone novels as Susanna Bavin. As Polly Heron, I write The Surplus Girls 1920s saga series while as Maisie Thomas, I write The Railway Girls saga series set in the Second World War.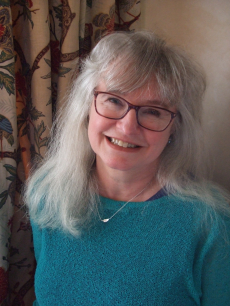 To find out about my books, click on the tabs at the side.

Here are my Amazon author pages for me writing as Susanna and as Polly and Maisie.

And here is my Twitter link for Susanna - and here are Polly's and Maisie's.

Here is my Polly Heron website, with lots more information about the Surplus Girls series.
And you can fine me on Facebook on my Maisie Thomas author page for the latest information about all my books - Susanna's and Polly's as well as Maisie's. I also share snippets I've found in my research as well as other things I hope my readers will enjoy. As a community, every weekend we share what we're currently reading. We're a friendly lot, so do join us!
Latest News:
I have very special news to share with you. I'm proud and excited to tell you that as well as writing as Susanna Bavin and Polly Heron, I am also the author behind the Maisie Thomas saga series about the Railway Girls. Why haven't I mentioned this before now? Well, Arrow, Maisie's publisher, wanted to establish the series without any other ties, so I've had to keep it under wraps ... ever since the end of 2018! To find out more, please take a look at this blog about living with the secret.

h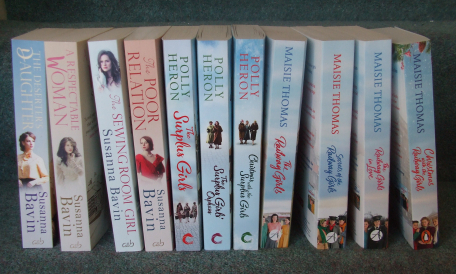 * * * *
I am delighted to tell you that Christmas with the Surplus Girls has been chosen to be featured in Isis Audio's 12 Audiobooks of Christmas blog tour.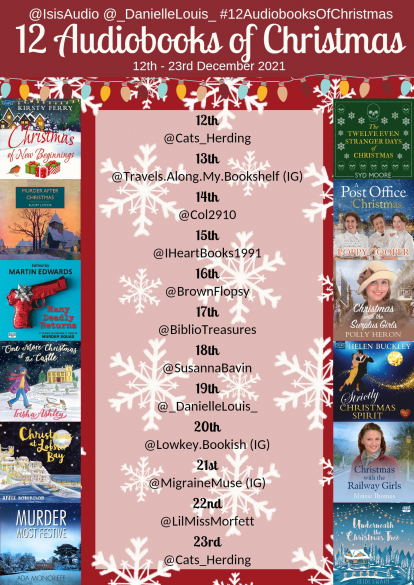 * * * *
h

All four of my Susanna Bavin books are currently £3.32 each on Amazon UK. If you are a Kindle Unlimited user, you'll find The Deserter's Daughter there.

h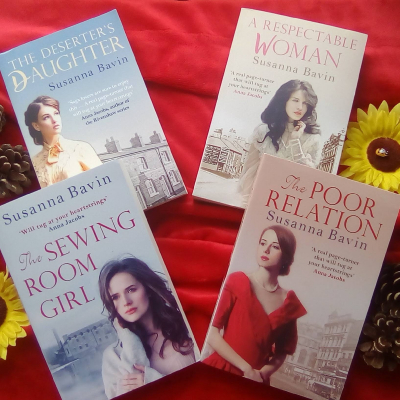 * * * *
h

My Blog
I have been asked about how I tackle writing a series, so in my new blog, I share some of what I learned and explain the writing system that works for me.


If you're a reader, I hope you'll enjoy finding out about the writing process. Or maybe you're a writer, in which case I hope you'll find something that helps you.
hery special blog for you this w