Thank you for visiting my website. I am a saga writer, living in beautiful North Wales. Moving here was the fulfilment of a lifelong dream, but my writing is inspired by my Mancunian roots.


I am represented by Laura Longrigg at MBA. My books are published by Allison & Busby (hardback, ebook and paperback), Magna Large Print and Isis Soundings (audiobooks).


Join me on my Facebook page. I am always delighted to accept friend requests from readers.

You can also chat with me on Twitter.
To find out about my books, click on the tabs at the side.

Here is my page on Fantastic Fiction
Latest News:
You may know that every time a library book (print, audio or e-version) is borrowed in the UK, a small sum is paid to the author. The Public Lending year runs from July 1st to June 30th and authors are informed of their loan figures the following February.
I am delighted and proud to tell you that in the year July 2017 to June 2018, The Deserter's Daughter was borrowed 3,644 times. Thank you to every single one of you who chose it.
My forthcoming book, The Poor Relation, is published in hardback in a few weeks time, so do start putting in those library requests. Thank you!
Currently, I am working on:

Book 8. I finished Chapter 5 this week.

I
My Blog
I post a fresh blog once a fortnight at the weekend. Generally, the posts are to do with books - writing them or reading them - but other topics also creep in. Do take a look and leave a comment if something interests you.
The new blog is a guest post by Kate Field, author of the award-winning The Magic of Ramblings and also The Truth About You, Me and Us, both of which are contemporary novels about relationships. I have read them both and am happy to recommend them as absorbing and satifying reads. The Magic of Ramblings inspired a old blog of mine about books that have that special page 1 magic.
m
Kate has written a guest post in the Take Two Characters series, in which authors are asked to choose one of their own characters, and one of someone else's, and share their thoughts on them.
m

Sister Scribes: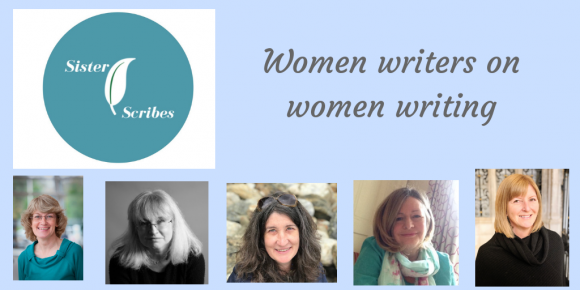 I am proud to be one of the Sister Scribes, along with fellow authors Jane Cable, Kitty Wilson, Kirsten Hesketh and Cass Grafton. We, and our guests, write every week in Frost, the online life-style and culture magazine.
This week, it's Jane's turn to introduce herself. Here's the link.