Today I am delighted to join in with the cover reveals that have been taking place on social media by sharing with you the covers of two First World War sagas that will be published in 2024 - Wartime on Sanctuary Lane and A Christmas Miracle on Sanctuary Lane by Kirsty Dougal.
You may already know Kirsty as Poppy Cooper, the author of the books about the Post Office Girls, or as Kirsten Hesketh, the author of a contemporary family story.
Wartime on Sanctuary Lane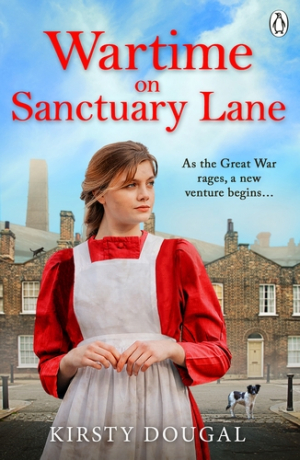 As the Great War rages across Europe, twenty-one year old Ruby Archer decides to 'do her bit' at an East End munitions factory. The work is relentless and deafening, but the camaraderie of the other girls carries her through.
As the threat of another Zeppelin attack grows by the day, Ruby cannot ignore the abandoned animals scavenging the local streets. She rescues a stray kitten, Tess, and takes in an injured terrier Mac, but when all the local cats mysteriously disappear, she knows she needs to do more, and with the help of her friends plans to open a weekly animal clinic.
But opposition quickly closes in from all sides – when there is a war to win everyone from the local vet to Ruby's own family are against the idea. With the help of her friends, can Ruby convince them that in wartime every life matters?
A Christmas Miracle on Sanctuary Lane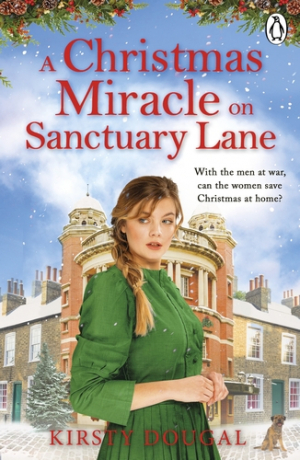 The Sanctuary Lane Animal Hospital is up and running, and proving a huge success. For Ruby Archer, this is a dream come true – and her blossoming romance with a handsome local boy is the icing on the cake.
But this is wartime, and things change in the blink of an eye. When a heartbreaking tragedy shatters Ruby's world, suddenly she is at odds with everyone - her family, her friends, and even her new sweetheart. And when disaster strikes, endangering the future of the hospital, she is not sure who she can trust.
With the festive season fast approaching, Ruby desperately needs a miracle. In troubled war times, where can she turn? And is there time to find out what really matters in time for Christmas?
* * * *