The Lych-Gate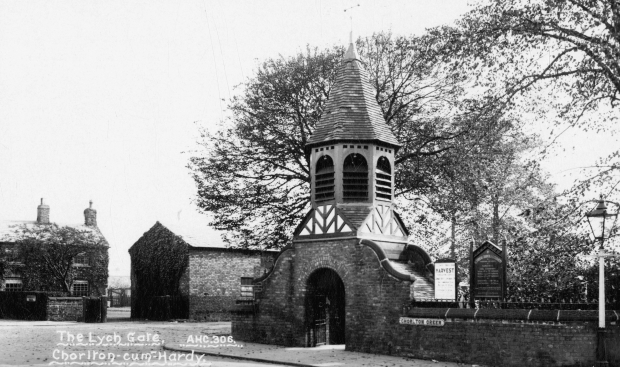 The lych gate, with its distinctive octagonal bell-tower, was built in 1888 and these days is a listed building. It commands the entrance to the old, long-gone St Clement's Church. The new St Clement's Church up the road was in use well before the novel opens, which is why, in the book, the Armstrong family requires special permission to hold a family burial in the old graveyard.
Jackson's Boat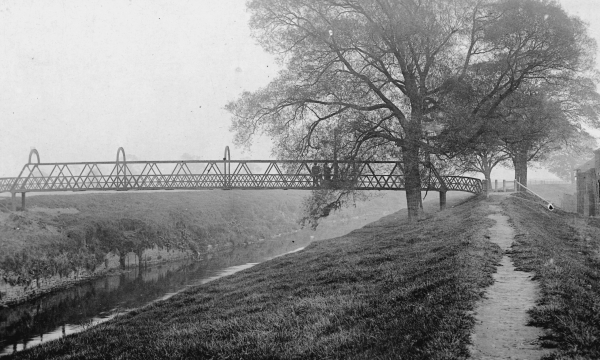 This photo, taken in 1915, shows Jackson's Boat - the bridge across the River Mersey that forms a link between Chorlton in Lancashire and Sale in Cheshire.
As Ralph reflects in the book: 'Presumably somewhere back in the mists of time, there had been a boat and it had been rowed to and fro by a bloke called Jackson, but for as long as anyone could remember, Jackson's Boat had been a bridge.'
Chorlton Green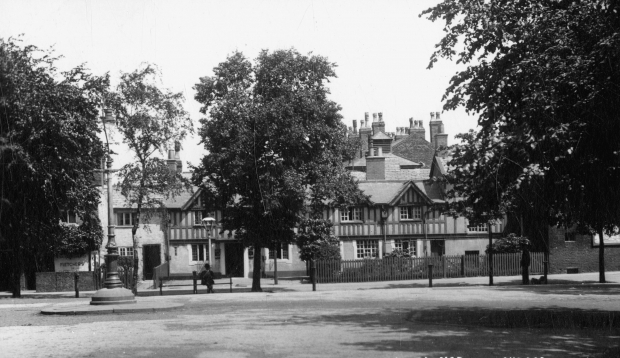 If you imagine standing with your back towards the lych gate, you would face the green. The building in the background is The Horse and Jockey pub.
In the book, Chorlton Green is where the locals have created a temporary memorial for those who lost their lives in the Great War. It is also one of the places that features in Carrie's flight through the fog when she is running for her life. That tree on the left-hand side of the photograph is at the corner of the road Carrie came down in the fog to get to the green.
Libraries: Archives & Local History.)
(The photographs above are reproduced by arrangement with Manchester Libraries: Archives & Local History.)
Wilbraham Road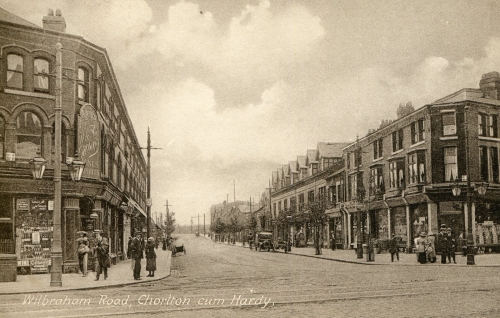 This is the cross-roads of Wilbraham Road and Barlow Moor Road. As you look at the picture, Wilbraham Road stretches away into the distance, where Chorlton Station is. Mr Weston lives just beyond the station and Carrie visits him there, having agonised over what she can take to him.
"She decided to call on Mr Weston every week – yes, and she would take him a batch of scones or a slab of cake. After the first visit, what she really wanted to take was some slices of beef or half a dozen eggs. She was sure he wasn't eating as well as he used to. But while cake was a gift, meat would be charity, so she couldn't."
Behind you as you look into the picture is more Wilbraham Road. Ralph's antiques shop and the Lloyds are both down here.