This week I am delighted to welcome Wendy Clarke to talk about her writing and share the writing tips that have brought her such success in the short story world of women's magazines in recent years.
Just Start Writing
My stories are rarely fully formed when I start to write them. I generally have just the seed of an idea and occasionally the ending. I do not allow myself to overthink the story, but just start writing, and as I do, the story gradually unfurls like the petals of a flower.
Write Something You Love
It sounds obvious but it's surprising how many people will write something that they don't care about, just to fit in a particular market. If I don't like my own story, I can pretty much guarantee that nobody else will. If my story isn't something I'm proud of, I won't send it out - simple as that.
Less is More
This can be taken in so many different ways: dialogue, adverbs, adjectives and descriptions in general. I love using description in my stories, but it has to be carefully done and mustn't distract from the all-important plot-line. I will dripfeed description into my stories a couple of sentences at a time. I want the reader to get the feel of the person/place I'm talking about, but not be swamped.
Don't Info Dump
This is similar to the rule above, and is especially relevant to historical stories. Okay, so I've done my research and know everything there is to know about the Industrial Revolution or nursing in the 19th century. The magazine readers don't need to know, though... honestly they don't! I add any relevant information into my story sparingly, rather than give the reader a whole paragraph about the 1833 Factory Act or Louis Pasteur's germ theory.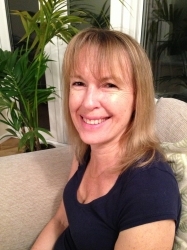 Wendy Clarke is a full time writer of women's fiction. Since starting writing three years ago, she had sold over a hundred short stories and her work regularly appears in national women's magazines such as The People's Friend, Take a Break Fiction Feast and Woman's Weekly. She has also written serials and a number of non-fiction articles. Room in Your Heart and The Last Rose are Wendy's two collections of short stories. She has just finished her first novel.
Wendy's Links:
Amazon: http://www.amazon.co.uk/Wendy-Clarke/e/B00OW7Z7UU
Blog: http://wendyswritingnow.blogspot.co.uk/
Facebook: https://www.facebook.com/wendy.sargent.376

Twitter: https://twitter.com/WendyClarke99