Four years ago this week, we bought our dream house by the sea.
I had been watching the house online for months, but it was beyond our means. Then, when we were going up to Llandudno for a few days, I decided to go and view it so as to get it out of my system. What can I say? The previous day, it was full price; but that morning, when I went online to find the estate agent's number, the price had dropped a whopping 13,000 overnight and suddenly we could afford it.
It's no secret what happened next. We viewed the house on the Monday afternoon and arranged to go back the next morning. Before our Tuesday appointment, we had our "What the heck" conversation. Could we really just pack in our old lives and move up here? What about money? What about jobs? But what if we waited for another opportunity? What about the regrets associated with that? Then again, what about money? What about jobs? And that was when we had our "What the heck" moment. Never mind waiting for the "right" moment. Let's do it now.
We bought the house. We moved. Everything fell into place. Best thing we ever did.
I'm sure you'll understand why I want to share some photos with you. I hope you enjoy them.
Just a few more words before the photos start. There was a time not so long ago when I questioned whether I was being foolish trying to find a literary agent and get a book published. After all, who could possibly expect to have two dreams come true? But it has happened to me. I feel amazingly lucky.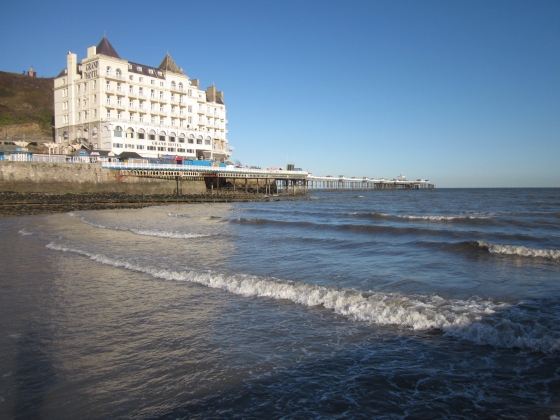 | | |
| --- | --- |
| This is the view from the cable car as it leaves Happy Valley behind. You can see the Little Orme in the distance on the far side of the bay. | |
| | |
| --- | --- |
| | Here, again from the cable car, you can see across the Great Orme and Llandudno to the Conwy Estuary. |
| | |
| --- | --- |
| If you go up the Great Orme on the tram, you get off halfway up and get onto a second tram to take you the rest of the way. Here is a tram leaving the halfway station, seen from the cable car. | |
| | |
| --- | --- |
| | St Tudno's Church on the Orme, seen from the cable car. |
| | |
| --- | --- |
| The sea mist can create dramatic effects. Here, on West Shore, only the lower slopes of the Great Orme are visible. | |
| | |
| --- | --- |
| | It's surprising how often we get utterly calm sea. Look at this picture - not a ripple! |
By contrast, here are some photos from the day of the stormy high tide of January 13th this year - and yes, it was a Friday.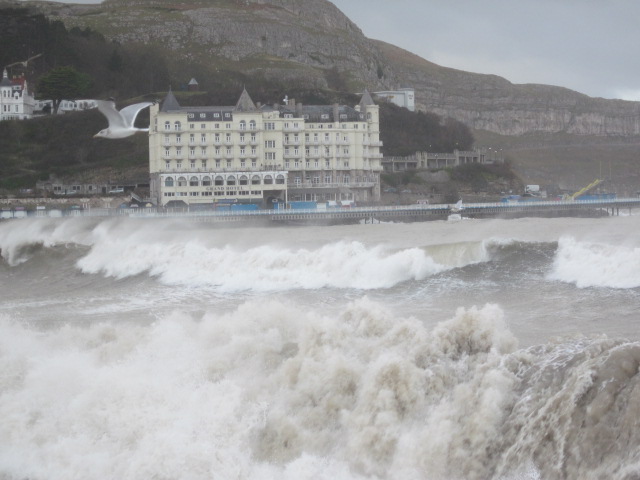 And to finish, let's return to a feeling of calm....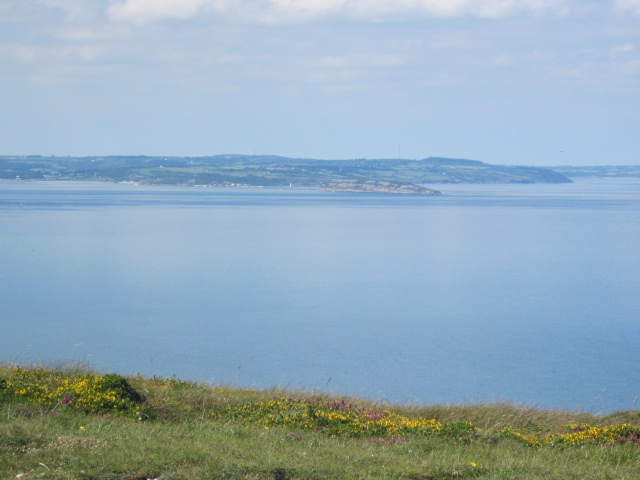 Puffin Island and Anglesey seen from the Great Orme.