| | |
| --- | --- |
| A couple of years ago, I wrote a blog about the book that made my best friend at school ignore me. This was the book – On the Night of the Seventh Moon, one of Victoria Holt's wonderful gothic novels. My friend was so engrossed in it that she spent all break-time reading it instead of talking to me; and once I started reading it, I understood why and I asked for all Victoria Holt's books for my birthday. | |
In that blog, I wrote: "Oh, how I loved those books. All those creepy mansions in Cornwall! All those governesses in peril! Thanks to Victoria Holt, to this day I have a feeling that the heroine's being in fear for her life is a basic requirement of the climax of a novel. And when I read a book in which this doesn't feature – which, let's face it, is nearly every book – I always feel a faint sense of surprise that a book can be perfectly enjoyable without this "essential" ingredient!"
.... which is why I wrote the chase-through-the-fog scene in The Deserter's Daughter.
There isn't a scene of mortal peril for the heroine in my new novel, A Respectable Woman, but I have paid homage to Victoria Holt in another way. You may know that the real name of Jean Plaidy / Victoria Holt / Philippa Carr was Eleanor Burford, who when she married became Eleanor Hibbert.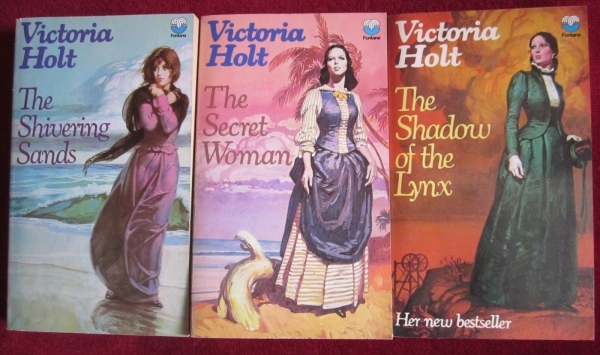 In honour of Eleanor Burford Hibbert and the effect she had on my writing life, I have named my new heroine Nell Hibbert. Let me tell you about her.
Nell had a wonderful childhood in a loud, laughing, loving family; but adult life, in the shape of the Great War, has been unkind to her. Her marriage, far from being a duplicate of her happy early life, has taught her to stand firmly on her own two feet and she is a determined, capable person; but beneath the feisty spirit, she is a real softy, who adores her children and likes nothing better than to spend her time playing with them. As Leonie, her dear friend and landlady, says of her, "Nell is the biggest kid of all."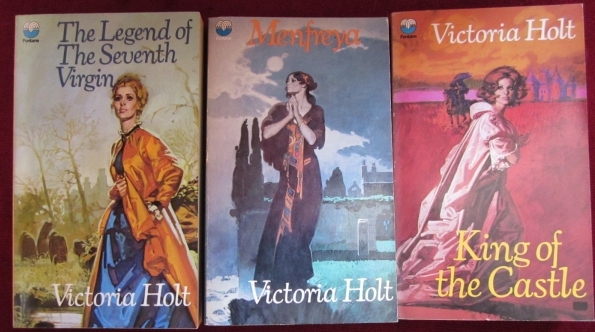 When Nell discovers that her husband is leading a double-life, she runs away to make a fresh start for herself and her young children in Manchester, where her neighbours and fellow-workers believe she is a respectable widow. Nell realises various things about herself in the course of her story; that she is imaginative, talented and ambitious; that love can sneak up on you; and, hardest of all, that the past is difficult to run from.
When Nell was coming to life in my mind, I wanted her to be the sort of person I'd like to be friends with. I hope you'll want to be friends with her too.
A Respectable Woman will be published in June in hardback. I hope you'll put in a pre-publication request for it at your local library.