After a break for Easter, it's time for Kirsten's monthly round-up of what has been going on in her writing life. Here is her look back at March.
Despatches from the Querying Trenches
March
Well, that was March. Allegedly. I usually associate my birthday month with sap rising and woolly lambs and fat, oozing buds. I'm sure all that was going on behind the scenes as it should have been but, for us, March was all about rain and sticky mud every time we tried to go to the archaeological dig or out for a walk. At least we could make up for it with roaring fires and buttery hot cross buns at home …
But never mind all that. For me, March was mainly all about …
SUBMITTING!!!!
Yes, March was (finally) the culmination of the past six months' editing. All that work, the hopes and dreams, the fun and excitement and creative endeavour. All that agonising, all those doubts, the slashing and burning, the venting over family and friends. And please don't even get me started on the synopsis!!
At the end of the day, it really all comes down to a handful of emails, doesn't it?
As the self-styled queen of procrastination, I set myself a deadline and decided that I would submit while I was on a retreat with the fantastic Place to Write. I've been on a couple of their retreats before, indeed I have become good friends with the wonderful Moira and Jane who run it, and as I mentioned last month, I knew there would be fantastic food and cake and tea and wine and support and encouragement.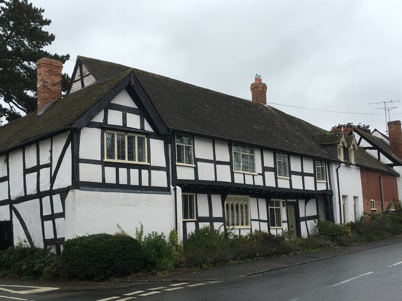 I got all that in spades. It was set in fantastic half-timbered house in Weobley complete with secret Narnia cupboard and lots of lovely nooks and crannies in which to write. Not only that but there was the best yoga session ever, complete with chocolate buttons (I know!) and blankets. I didn't drop off - honest. There were laughs galore devising covers for possible - but highly unlikely - future projects (and I'm looking at you very severely here Christine Manby!!) There was also this lovely birthday cake complete with fabulous candelabra candle! What more could an aspiring writer ask for?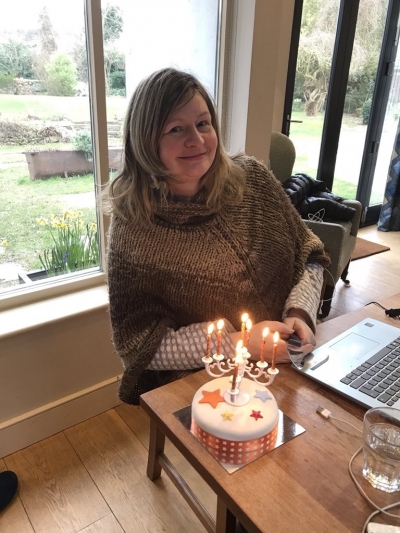 I worked hard all retreat, polishing the manuscript and synopsis and getting rid of surplus that's, justs and anyways. (There were lots of them. Nearly enough to fill a novella!) It all took longer than Id' anticipated and I ended up working in bed until 4am on the last night and still not quite finishing but it was worth it ….
| | |
| --- | --- |
| h | h |
Two days later, I was ready to press 'send'. Such a gentle, almost anticlimactic, culmination to all that work. And once my submission had gone, I noticed the typos ….
So, now the waiting starts, I am resisting the tempatation to press send/ receive all the time. OK, I am sending send/ receive all the time!! And also trying to get on with Book 2.
Wish me luck!
I'd like to say a big thank you to Jane Ayres, Julie Cordiner and Chris Manby who were kind enough to read the full and to give me their feedback and to all the LLs who helped so much with the synopsis.
I hope you all have a great April and may all your writing dreams come true.