It's been a little while since we last heard from Kirsten, as she was busy holidaying at the end of last month; so here is her end-of-summer round-up of her writer's life.
* * * *
Despatches from the Querying Trenches
August
So that was summer.
And what a brilliant one it was. This year we've had an extra long break because both teens broke up early.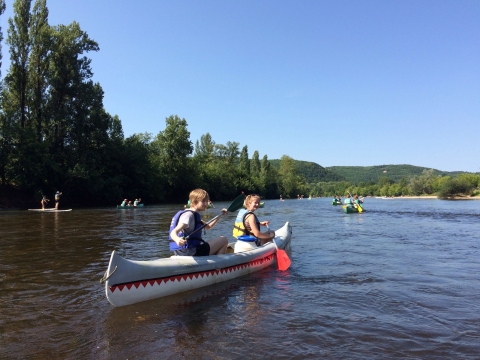 We've canoed in the Dordogne. (Yes, DH and I capsized even though it is allegedly virtually impossible to do so. No, I don't have any photos.)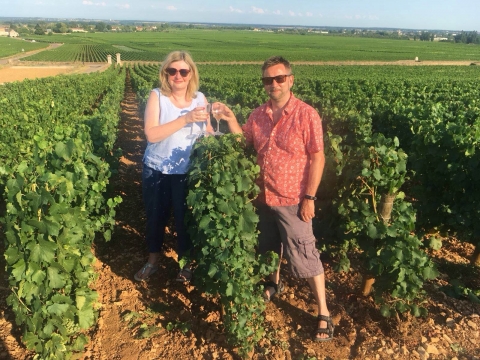 We've cycled through vineyards in Burgundy – and conducted a thorough investigation of its wines! We've even tried Segwaying in the New Forest (my - that was hard.) The kids have been to festivals. (DH and I skipped that one and went to the Lakes instead!) It's been a blast. Of course, there have been the ups and downs of GCSE and A level results to contend with - but somehow everyone got roughly what they needed …
All good.
And suddenly it's nearly September. My favourite time of the year. Back to school. Off to university. Sharp pencils, empty notepads. New starts, fresh chances, the slate wiped clean …
What's not to love?
It feels like a new start for me too. My edits are complete and over the next few days, my lovely agent Felicity will be sending Another Us out to publishers. How exciting does that sound?! Of course, the process will most likely take months and months and there is every chance that the book won't be picked up at all … but for now I am feeling excited and optimistic and the dream lives on. I must say it's fantastic having an agent – the feeling of having someone totally on your side as an advocate, enabler, co-conspirator (and occasionally therapist!) is just wonderful. Much less lonely.
In the meantime, I have work to do! Firstly, I have to set up a website. For some reason I feel totally daunted by this, even though the lovely Julie Stock has been brilliant at helping me with the technical stuff. I just don't know how to arrange it all and what to put! But I determined to feel the fear and do it anyway and September will be the months I get it up and running. You can all hold me to that!!
Secondly, I have to CRACK ON WITH BOOK TWO!! This is the book I wrote during NaNoWriMo last year. I've rejigged it a bit since but it's essentially a SFD! You can really tell when it's the end of each day and I've been under pressure to reach the word count. Once I've even written 'very, very, very good'. What a cheat! Felicity has asked when she can see it the manuscript so I need to get on and tidy it up big time …
I hope you have all had fantastic summers and are poised and ready for the new season. What are your plans for September? Xx