I am writing this earlier in the week than normal - Thursday May 23rd. Today is that day that all unpublished writers dream of, and the day published writers wait for eagerly - publication day. For me, it is publication day for not one but two books - the hardback and e-book of The Poor Relation and the paperback edition of The Sewing Room Girl.
Here are a few special memories from today...
| | |
| --- | --- |
| ...some of the cards... | |
Good wishes from friends mean everything, whether they come from non-writers giving support and saying how proud they are; or from fellow writers, celebrating the special day with an understanding that you get only from other people who are in the same boat, especially if they are the writer-friends who were by your side during the time before you got an agent, a publisher, a book contract.
Not all good wishes, of course come in card form these days. I had many messages on Twitter and Facebook. It is truly exciting when other people share or retweet posts about your book, or make comments.
And of course there are the flowers. Suffice it to say my study looks like a florist's shop at the moment. Here is the bouquet sent by my Sister Scribes, Jane, Cass, Kirsten and Kitty, which is not only a joy to look at, but also smells heavenly, thanks to the inclusion of the freesias and the stocks (two of my favourites).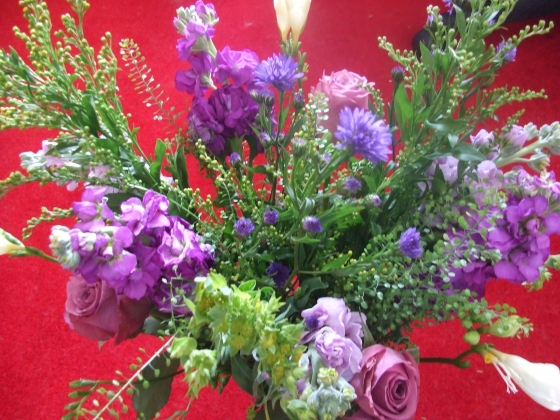 Another gift I'd like to show you is the new charm for my writer's bracelet.
h
Isn't that just lovely?
Other excitements today were the announcement of The Sewing Room Girl's blog tour, to celebrate paperback publication....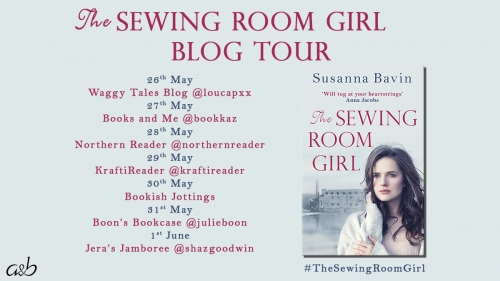 .... and the launch of a prize draw givaway, in which the prize is a set of my four published books. To join in, click this link https://www.rafflecopter.com/rafl/display/d17a052e3/
You will need to log in via either Facebook or your own email address. The giveaway is open to UK readers only. The link will also be available on the book blog sites.
So there it is - a glimpse of publication day. Huge thanks to everyone who has helped me celebrate. You have made my day very special.