Well, it's November again and for writers all over the world, that means NaNoWriMo - National Novel Writing Month - in which the aim is to get as much written as possible in 30 days. The official word count target is a whopping 50,000 words, and I'm sure that many writers who don't get to that point are hugely disappointed, but the way I see it, what matters is to get more written that you usually would and if you achieve that, then you have succeeded.
I was very much in two minds this year as to whether to participate. After all, I am now a full-time writer, working on the whole from Monday to Friday, and dear old NaNo means writing every day, with your own personal word count graph onthe NaNoWriMo site to spur you on to do just that.
But in the end I decided to do it. I spent the preceeding 2 - 3 weeks doing masses of detailed planning and now I am busy getting the story on the computer. This is for the book that will be published in October 2020.
So how am I getting on?
Well, on Day 2, this is what my word count looked like:

And here is what I have achieved this morning on Day 5:

So I am well on my way.
Last year, I managed an astonishing 66,000 words - well, I was astonished, anyway. That was when I was writing the second book in The Surplus Girls series, which you may be aware I am writing under the name Polly Heron.
The previous year, it was book 1 of the series, entitled The Surplus Girls, which was my NaNo book. The first 50,000+ words was written during Nano. (You are always advised to do some extra words instead of stopping dead on 50,000 in case the word count pixies are a few 'out' when they do their counting.)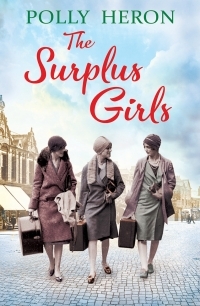 Do check back during the month to see how I'm getting on.