Well, a couple of blogs ago, I said I'd keep you up to date with my NaNoWriMo progress and let's just say it's nothing to write home about. I spent more time working on copy-edits than I was expecting to, which of course took priority over everything else and there were a couple of days when no NaNo was done at all.
Anyway, I have tried to catch up and, as of Tuesday 19th, my NaNo total stands at 33,304, which means I am ahead of the 31,637 which is the average for today's date, working on the basis of doing 1667 per day.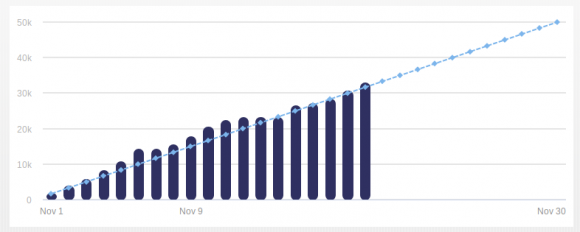 Fingers crossed, please, for a few good days of output. I don't think I'll be reproducing last year's triumphant 66,000!