The weather forecast said we'd have sunshine today at this end of North Wales. Maybe we will later on, but so far the cloud cover is dense and dark and, as well as intermittent rain, we've also had a couple of minutes of hail!
Many writers, if not most, write straight onto the computer screen. Personally, I think best when using a pen and paper, so I make what are meant to be detailed notes but which often turn into the actual writing of the story, before I go anywhere near the computer. More often than not, this is done at a desk, but, living in such a beautiful place, I love to take my work outdoors with me.
Here are some of the places where I have worked:
You may have seen this picture before, but for new blog-readers who haven't, this is where I sat to write the chase-through-the-fog scene in The Deserter's Daughter. It was first thing on a cool May morning during a half-term holiday.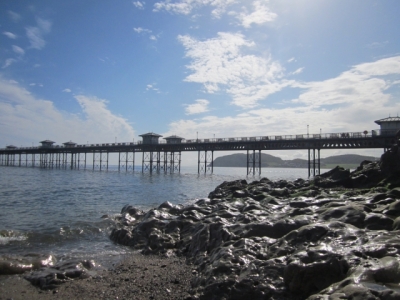 And this photo was taken last February - do you remember that glorious warm spell we had? I never thought I'd be picnicking in Fenruary. This was my view sitting on a bench overlooking Happy Valley and the pier while I got on with some writing.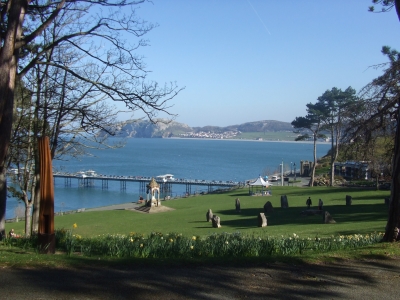 Here is another Happy Valley picture. This is where I sat when I was writing the scene in The Sewing Room Girl where Juliet visits her grandmother's factory for the first time.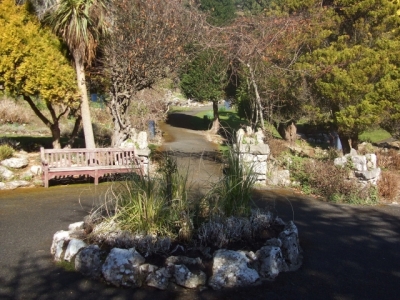 I hope you've enjoyed my pictures. I'll share more writing places another time.