The large print edition of The Sewing Room Girl has been published and I have received my author copies. The cover has the same picture as the audiobook - isn't it appealing?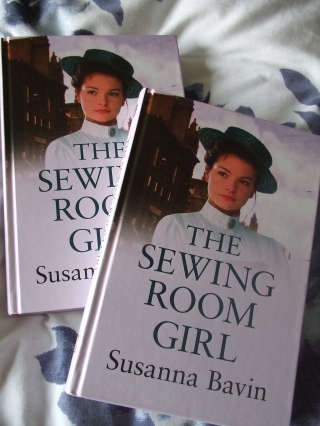 I have a special love for large print, because my dad was a reader of it, back in the days when large print books were colour-coded. Remember that? Horizontal black bands on the cover for crime and mystery, crimson for romance and orange for general fiction.
Large print books are far more attractive these days. I hope you like The Sewing Room Girl's cover.