Twitter has a hashtag called Friday Feeling, and I'm full of Friday Feeling today, so let me share my good news with you.
I need to start with a big thank you. I've just looked at my website stats for the month and January has ended with a wonderful 553 visits to my blog. Since this number exceeds the number of visits to my Welcome page, many of you clearly aren't arriving at the blog via Welcome, which suggests that lots of you have popped this page into your Favourites, which I take as a huge compliment. Thanks to those of you who have done that - and thanks also to everyone who has arrived at this page by other means. I don't mind how you got here - I just hope you'll come again!
Second on my Friday Feeling list is that February 1st sees the release of the audiobook version of The Surplus Girls, something I've been looking forward to for ages. If you feel like trying it out on Audible, here's the link.... or maybe you'd like to put in a request at your public library. It is available on CD, MP3 and e-audio.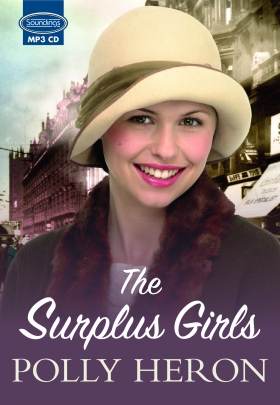 h
Next on my Happy List is the wonderful news that the Kindle version of The Surplus Girls has made it to the number 3 position in no less than three Kindle charts

This is amazing. The highest one of my books has been before is number 10, so it a huge thrill to get into single figures. Many thanks to all of you who have bought the book and I do hope you'll enjoy reading it.
| | |
| --- | --- |
| If you haven't bought it yet, and would like to give it a try, it is currently available for the princely sum of 98p on Kindle. | |
Oh, and one last thing - here is my book on the shelves in Sainsbury's.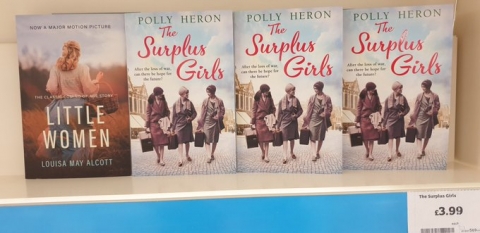 So that's my Friday Feeling accounted for. I hope things are going well for you too.
I'll be back soon with another blog. See you then.
Susanna/Polly xx