I haven't written a blog post since Friday of last week, so apologies to those of you who have been visiting here to see what I'm up to. I've been extra-busy working on book 3 of The Surplus Girls series and it is coming along swimmingly. That has take up most of the time, while the rest of the time has been devoted to planning our new kitchen. The kitchen we inherited when we moved here nearly seven years ago is a large room, divided into kitchen and dining area by a counter sticking out across the floor. We're going to change this to have a big kitchen with a table in the middle. Did you know that kitchen designers can now create 'photographs' of what your proposed kitchen will look like?
After all the wind and rain, today is a fine day in Llandudno. We've been very lucky to have been spared the experience of being flooded.
Here are a couple of pictures for you from my morning walk.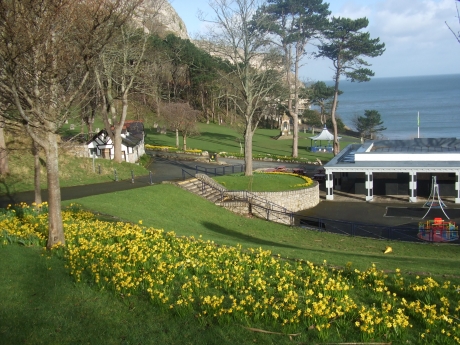 The daffodils in Happy Valley are beautiful every year.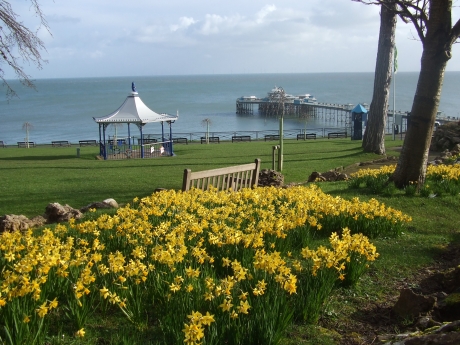 Today is Leap Year Day and it's the last day of Romance Reading Month. I've just started reading The Bobby Girls, a saga by Johanna Bell. What are you reading at the moment?