I was due to go over to Gladstone's Library in Harwarden in Fintshire a day or two ago. It is a favourite place of mine, with its quiet atmosphere and everything geared towards writers and mature students. It is a place where it's very easy to settle down and get a lot of work done. At the same time, it has a friendly atmosphere and a wonderful restaurant.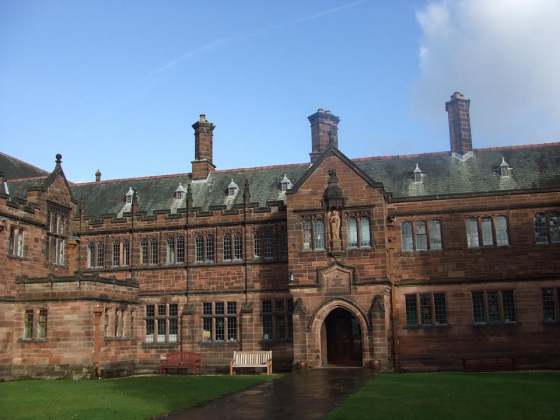 In the event, I didn't go, because of the situation with the Corona Virus.
I had intended to take some photos while I was there, of places where certain scenes in my books were written - as a follow-on to a blog I wrote a few weeks ago, in which I shared pictures of some locations in Llandudno where I sat to write. In particular, I wanted to show you where I wrote some of the early parts of A Respectable Woman and a scene in the second novel in the Surplus Girls series.
But, like so many things now and for the foreseeable future, that blog has had to be put on hold.
As I write this, it is a glorious day here in Llandudno - blue skies and sunshine. I spent some time in the garden this morning, digging over the soil and putting in some plants, including a coupe of new euphorbia. I hope that, wherever you are as you read this, you are finding ways of coping with our new reality and that you and your family are well.
Stay safe xxx