Welcome to the weekend! First of all, I'd like to say a huge thank you to everyone who followed the progress of The Poor Relation throughout the blog tour. I had some wonderful reviews and am feeling very proud.
Today, I hope to bring a breath of fresh air to my blog by taking you with me on a lockdown walk. The walk actually took place last Monday - and it's a good job it did, because the glorious sunny weather vanished after that!
The walk starts in Haulfre Gardens on the side of the Great orme and then goes down onto North Shore. I hope you enjoy the photos.
This is the view from Haulfre Gardens across the rooftops of Llandudno towards North Shore, with the Little Orme furthest away.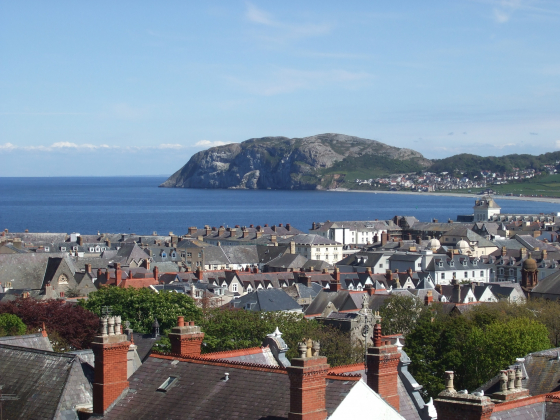 Llandudno has a close connection with the Liddell family - Alice Liddell was the child who inspired Lewis Carroll's Alice in Wonderland and Alice Through the Looking Glass. Dotted around the town are huge wooden sculptures of Wonderland's characters. These two charmers are in Haulfre Gardens.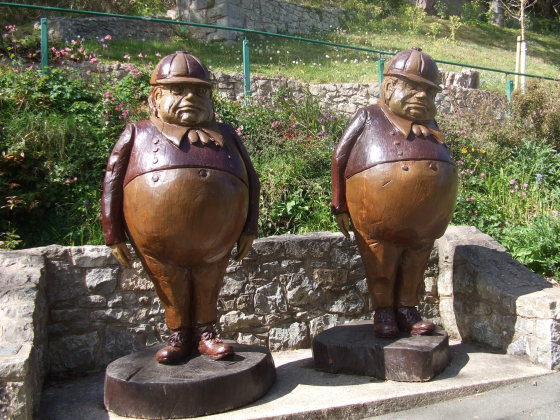 Next is a photo of North Shore, showing the very edge of the Great Orme. The large white building at the start of the pier is the Grand Hotel.
And this is the view, standing in the same place and looking the other way, with the Little Orme in the distance.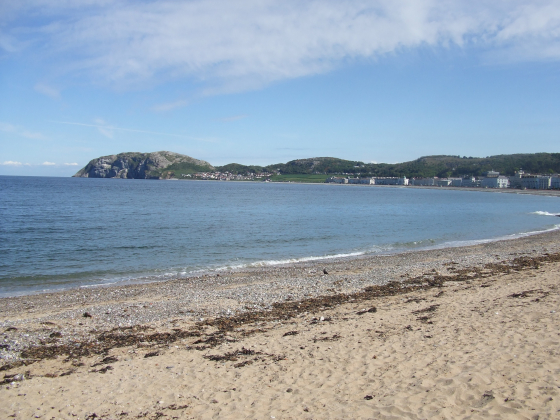 Last of all on this walk is a picture taken on the promenade, in which you can see the Great Orme in the background and a few of Llandudno's many hotels in the middle-ground. The tall structure is the Cenotaph.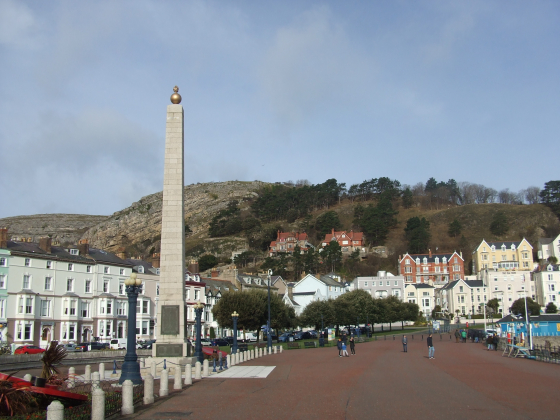 It felt so strange to be out and about on my walk and to see hardly anyone around. In normal circumstances, this would be a very busy time here, as indeed it would in all seaside places. I hope our holiday towns survive the lockdown and can return to being the thriving places they deserve to be.
Stay safe xx