The weather here in North Wales, which was glorious all through April and into early May, has now turned cooler and a bit overcast. After such a gorgeous April, I have to keep reminding myself that April was unusual and the weather we're having now is normal for the time of year!
Just before the weather changed, I went on a walk to share on this blog, so here are the pictures in all their sunny glory.
This first picture was taken from the side of the Great Orme, looking down onto North Shore and the promenade and hotels. The prom and beach should be full of holiday-makers at this time of year.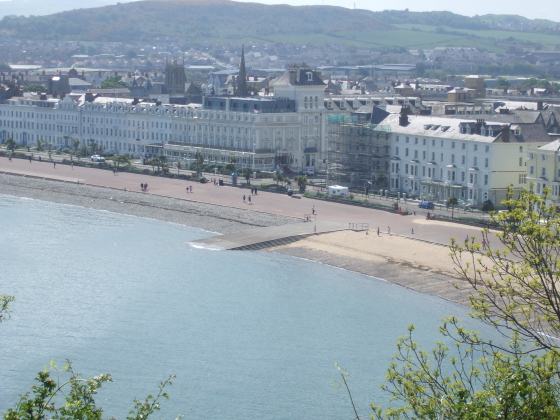 Standing in the same spot and turning to look across Llandudno towards Pen Morfa/West Shore and Snowdonia, this is the view. The water you can see in the Conwy Estuary, which is a tidal estuary.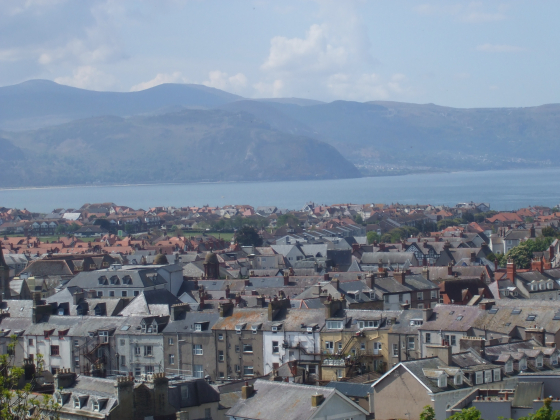 The final picture was taken facing the other direction and here is the pier, looking empty. Again, at this time of year, there should be lots of holiday-makers walking up and down, enjoying the views and the sea air.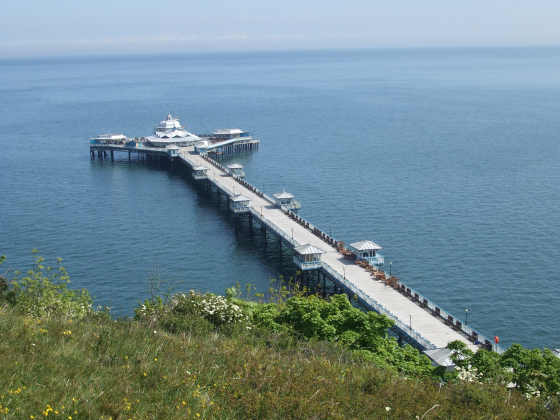 When I was a girl, you had to pay to walk on the pier during the day. Then, in the early evening, at about 6pm or 7pm, they opened the gates and everybody was allowed on for free. We only ever went on in the evenings, because my parents woudn't pay!