To intersperse with my Cover Love series of guest blogs about authors loving a particular front cover of theirs, I am today starting a personal series concentrating on my favourite authors. I have had a different favourite author at different times in my life - and the very first author to claim that position was, unsurprisingly, Enid Blyton.
I loved her books almost to the exclusion of books by other writers.
Yes, I did read books by other children's writers - though not many.

In particular, I remember reading The Hundred and One Dalmations over and over again one rainy summer holiday and loving it just as much every single time. . .
. . . . and I enjoyed books by Mabel Esther Allan as well.

I also remember a book called Emma and the Awful Eight, though I can't remember who wrote it.

But the author I unquestionably loved the most was Enid Blyton. I started off with Noddy books and books of short stories (Tales of Toyland, The Enid Blyton Book of Fairies etc), then moved on to her circus stories and adventure stories. The two adventure series I enjoyed the most were the ...of Adventure series (The Ship of Adventure, The Mountain of Adventure, etc) and, of course, the Famous Five. You either loved the Secret Seven or else you loved the Famous Five.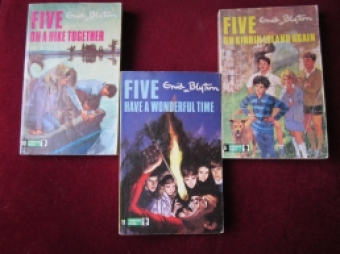 Talk about wish fulfilment. Enid Blyton had the most remarkable imagination.
I adored her boarding school stories as well and they inspired me to write my own boarding school books when I was at primary school. Although I loved the St Clare's stories, my favourite series was Malory Towers because there was a book for each of the forms Darrell and her friends were in, which appealed to my sense of completeness.
Enid Blyton had a thorough understanding of children's feelings.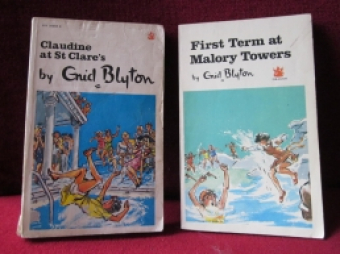 I remember reading First Term at Malory Towers and getting to the part where Darrell slaps Gwendoline for ducking Mary-Lou, whereupon Katherine orders Darrell out of the swimming pool and she goes storming back to school.
"Hateful Gwendoline! Horrid Katherine! Beastly Malory Towers!"
I've never forgotten that line. It stopped me in my tracks. I remember thinking: She knows how it feels to be a child.
And that was what made Enid Blyton such a wonderful writer.