This week I am proud to be able to show you the full wraparound cover of my next Polly Heron book, The Surplus Girls' Orphans, which will be published in paperback and e-book format in January.
Isn't it gorgeous? I love it and I hope you do too.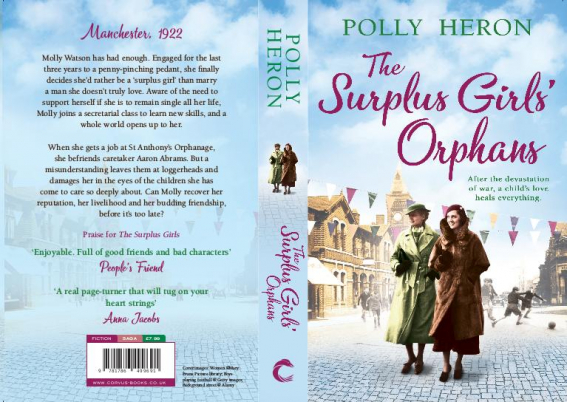 And if you didn't get the chance to read my blog about how the front cover illustration came into being, you can take a look by clicking here.
Meanwhile, if you need to catch up by reading book 1 in the series before book 2 comes out, The Surplus Girls is 99p on Amazon Kindle until September 30th and the paperback is still £2.00.