Today I am thrilled to show you the cover for the third Surplus Girls book, Christmas with the Surplus Girls, which will be published in October. Currently, you can only pre-order it in paperback, but don't worry if you are a Kindle reader - the Kindle version will be available for pre-order in due course.
Here it is. Isn't it gorgeous?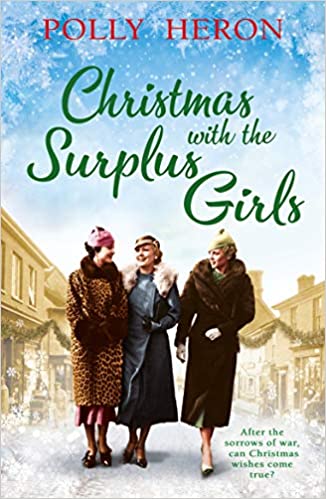 I'll write a blog soon to tell you a bit about how the cover came about, but for now I just wanted to share it with you, because I love it!
Here is the blurb:
Nancy Pike is out of her depth. A pupil at the Miss Heskeths' school for surplus girls, she's blundering through her lessons and her job placements. She never wanted to leave her beloved pie-shop job, but she knows she needs to better herself. Her only joy is getting to know the children at St Anthony's orphanage. And working for Mr Zachary Milner twice a week.
Zachary's new business is off to a flying start. Alone in the world since the death of his brother, he's determined to do well for the both of them. And Nancy's presence has brought a little sunshine back into his life. But when she makes a terrible mistake that puts his livelihood in jeopardy, he has no choice but to let her go.
As Nancy struggles to find a way to make it up to him, she must also try to make this Christmas the best the orphans have ever seen - or risk losing yet another chance to help her family. As she battles the prejudices around her, and her own fear, can she bring a little Christmas cheer to the orphanage, and maybe even to Zachary Milner?
And if you're a paperback lover (I am!), here is the pre-order link.